6th Grade - 12th Grade OPEN HOUSE Wednesday August 10, 2022 6:00PM - 8:00PM

Melanie King from 2B Continued presented to Central staff today as Central High School begins its partnership with 2B Continued this year! Melanie and her team will be coming into 10th-grade health classes throughout the first quarter to teach our students Mental Health First Aid strategies. High School parents are welcome come check out the optional parent meeting tomorrow at open house.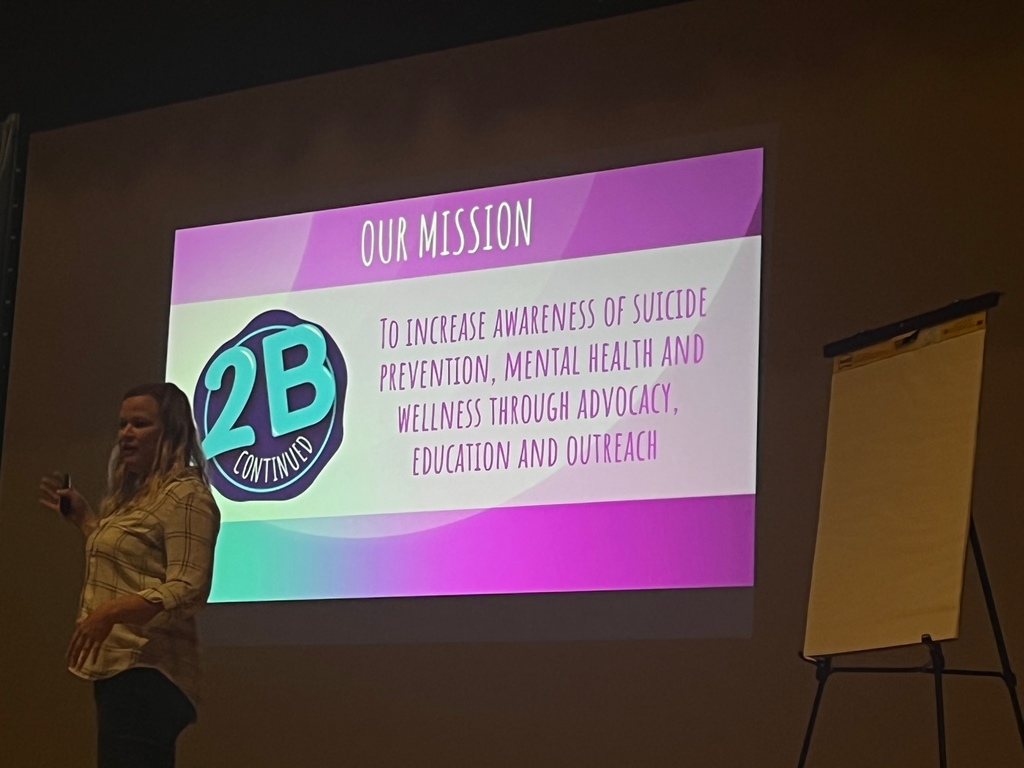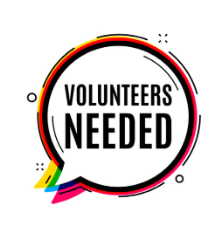 Notice is hereby given that filing of affidavits for candidacy for three School Board members, each are four-year terms, for Central Public Schools, is open today, Tuesday, August 2, 2022. Hours for filing are Monday through Friday, from 7:30 AM to 3:30 PM. The last day to file will be Tuesday, August 16, 2022, until 5:00 PM. The filing fee is $2.00. Candidates will have until 5:00 PM on Thursday, August 18, 2022, to withdraw their candidacy.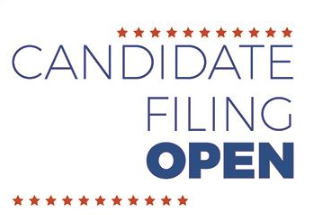 Hello Central Families and Students, On Thursday Central Public Schools received an update on the installation of the turf field. I want to share with you a detailed plan for the fall so everyone will know what to expect. As you will see written many times, flexibility is the key. Please offer patience and grace to coaches and others at the school because sometimes things that change are just frankly out of our control. Last week of July: Sand is getting finalized, electrical will begin to be installed. First week of August: Concrete "curb" is installed which the field will be placed inside of. This is a key component that the field attaches to. Electrical work continues. August 8-12: Final grade/crown is completed. August 15 - Sept 1: Turf installers are on site installing new turf. Base level of track is installed. Light poles go up. Bleachers are moved to the track. Sept 2: First game on Central's new field. -- ------------------------------------------------------------------------------------------ Now, that is the plan. Please continue reading for the details and contingencies if things don't go our way and plans for things we already know about. Practices from August 15 - September 2: The high school team will practice at Friendship Park and the MS teams will practice at the elementary school. After the field is installed, Coach Kosek will communicate with his coaching staff what the practice schedule will be. Sept. 2, First Game: It is the intent to play at Central for this game. Many factors could change that which will be explained here. Weather. If we get poor weather that pushes back the turf install, we will have to adjust. Lights. We already know a specific transformer is on backorder. Our lights will not be ready on Sept. 2. AD Vossen has connected with Lake Crystal to move the start time for this game to 4pm; thus lights will not be needed. They have agreed. We will now work on getting refs for this event. Stay tuned on these details. GSL has already been contacted and Supt. Sonju has agreed to let Central play on the GSL field as a back-up if there are any additional delays. Bleachers: We are moving the small sets of bleachers to the base of the track. The large ones are off the table because of how they need to be bolted down. We are unsure of the exact capacity, but clearly it is not 1000+. Bleachers will be a first come, first serve basis. Please be prepared that spectators will need to bring a fold-up chair if they want to sit beyond this capacity. Parking: The first game is going to be a bit hectic. Please use the student parking lot in front for this game. Afterwards, the back parking lot should have class 5 down and the new parking lot by the elementary school should be completed. Band/Scoreboard/Announcements: We are working on solutions for all of these, and what happens this year will not be typical after project completion. Pressbox: There isn't one and there will not be one until the project is complete. We may have to allow opposing teams a small spot in the bleachers. Care of the turf: You will see signage and fencing around the turf. It is imperative that dirt/mud, sunflower seeds and gum do not get on the turf. These products can clog the drainage system under the surface and the field can be damaged. We will have class 5 paths to the spectator and cleat changing area for this year. Please stay on them. After completion of the stadium this will not be an issue because it will be a hard surface leading to the field. Central is not the first school that has gone through major renovations; we will get through this. Again, please be flexible and I will send periodic updates districtwide. In partnership, Tim Schochenmaier Superintendent

**ATTENTION HIGH SCHOOL STUDENTS** Schedule changes at the CHS Counseling office: August 2: Seniors - 8:00 am - 3:00 pm August 3: Juniors - 8:00 am - 3:00 pm August 4: Freshmen and Sophomores - 8:00 am - 3:00 pm

BACK TO SCHOOL OPEN HOUSE: 6th Grade - 12th Grade Wednesday August 10, 2022 6:00PM - 8:00PM
ELEMENTARY Conferences/Meet your teacher (by appointment) Wednesday August 10 from 8:00 am - 3:00 p.m. Monday August 15 from 12:00 pm - 6:00 pm Central Elementary School will have an individual conference with their teacher. This is a change from the open house style we used to do. Each family will have a 30-minute time slot to where they will get their questions answered by the teacher and the teacher and your child will spend some time reading together.



Central High School schedules for the 2022-2023 year were mailed on Tuesday, July 26. **Please note these schedules are preliminary. The Infinite Campus Parent Portal is active and parents/students should be able to view student schedules and information. If you do not have a Parent Portal account, please call the high school office at 952-467-7100.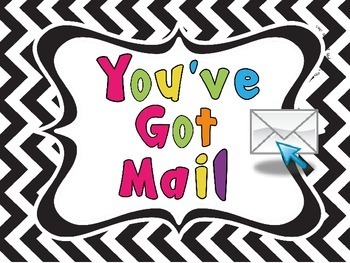 A sports physical is required on file per the MSHSL rules for all sports in grades 7-12th grade. The sports physical is good for 3 years, and is required before a season begins to be able to participate in practices and games. Additionally, there are some upcoming free sports physicals in our area. If you have questions or need to check on the most current physical on file with us, please contact the Activities Department at 952-467-7105 or
lwillems@isd108.org
.


LAST DAY TO RSVP: Central Raiders Alumni Volleyball Game Wednesday, July 27, 2022 Central High School 6:00 pm Warm up 6:30 pm Games Alumni Sign Up: Email Coach Hammers
shammers@isd108.org
RSVP by July 20th

LAST DAY TO RSVP: Central Raiders Alumni Volleyball Game Wednesday, July 27, 2022 Central High School 6:00 pm Warm up 6:30 pm Games Alumni Sign Up: Email Coach Hammers
shammers@isd108.org
RSVP by July 20th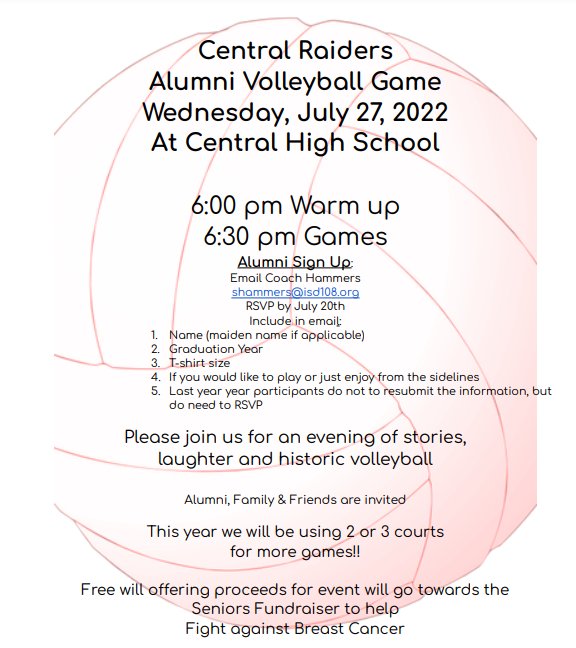 School Board Meeting Monday, July 25, 2022, @ 6:00 PM in CHS Media Center. **Please note** Member Strickfaden will be attending this meeting remotely.

2022-23 Regular Season Activity Passes are for sale online this year. Please go to
https://www.vancoevents.com/BHAF
to purchase your pass. QR codes will be scanned at the door to gain entrance to events. Questions? Contact the Activities Department at 952-467-7105.

2022-23 Activities & Athletics Online Registration is OPEN for 7-12th grade students. Please register for Fall by 08/01/22. Sports physicals are required every 3 years to participate in sports, and can be uploaded online. An email will also go out to Central families with more details.
https://norwoodyoungamerica-ar.rschooltoday.com/

Central Raiders Alumni Volleyball Game Wednesday, July 27, 2022 Central High School 6:00 pm Warm up 6:30 pm Games Alumni Sign Up: Email Coach Hammers
shammers@isd108.org
RSVP by July 20th

Central Raiders Alumni Volleyball Game Wednesday, July 27, 2022 Central High School 6:00 pm Warm up 6:30 pm Games Alumni Sign Up: Email Coach Hammers
shammers@isd108.org
RSVP by July 20th