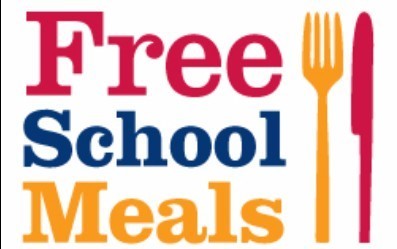 School Lunch Changes (Free breakfast and lunch starting Monday)
Central Schools
Tuesday, September 15, 2020
Dear Central Families,
On Monday, August 31, 2020, (USDA) Secretary of Agriculture Sonny Perdue issued a press release announcing an extension of the Summer Food Service Program (SFSP) into the fall months. This was an unanticipated announcement, and late Friday MDE, Minnesota Department of Education, notified us that they had a plan to implement the program. This morning, Central Public Schools finalized our plan to implement this program in our district!
What does this mean? Breakfast and lunch will be served for free to ALL Central Public Schools enrolled students until the funding runs out.
When will the SFSP meal program begin? We are able to start this on Monday, September 21st.
When will the funding run out? We do not know at this time how long the funding will last, but this program will not run any later than December 31, 2020. When the funding runs out your student's lunch account will begin to be charged like it has in the past.
Since breakfast and lunch are free now, should I still fill out a Free/Reduced Meal Application? ABSOLUTELY! This will make sure, if you qualify, that you don't receive charges in the future when the SFSP funds run out. These applications help the school secure funding in more areas than Food Service. The school's funding for Title 1 programs and other federally funded programs is determined by the percentage of students qualifying for free and reduced priced meals. Please find the application for free and reduced on the school website.
Hybrid and Distance Learning Families: Can I sign my child up for the free meals? Yes. For the hybrid, we will continue to follow the schedule, where the students pick up the meals at the end of the day to take home. If you have not previously signed up, you need to sign up, so we know how many students to plan for. Starting Monday, September 21st, 2020, Central Schools is providing bag meals for pick up at the High School from 9:00 AM to 9:30 AM for those families that are doing distance learning and choosing to keep their children home during this time. This will include breakfast and lunch for the entire week. Meals can be ordered by emailing the food service director, Chantelle Eshleman, at ceshleman@isd108.org by September 17th. Once you are signed up, you will be signed up for every week, until I hear otherwise from you. These meals need to be picked up at the high school only, at the back loading dock. #11 is on the door, which is the high school kitchen entrance.
Will extra Entrees', Milk and Ala Carte items still be available to my student? Yes, but the student's lunch account will be charged for the extra items.
If I run a daycare, will I be able to get the free meals like in the spring? No, unlike in the spring you will not be able to get the free meals. Only Central Public Schools on-site daycare and preschool will be able to participate.
If your lunch account is the negative, I HIGHLY RECOMMEND you take this opportunity to pay off your current balance. Automatic Infinite Campus notifications go out every Monday with the low balances. You can also call 952-467-7147, if you are wondering what your balance is. Thank you for your prompt attention to this matter.
In Partnership,
Timothy Schochenmaier
Superintendent