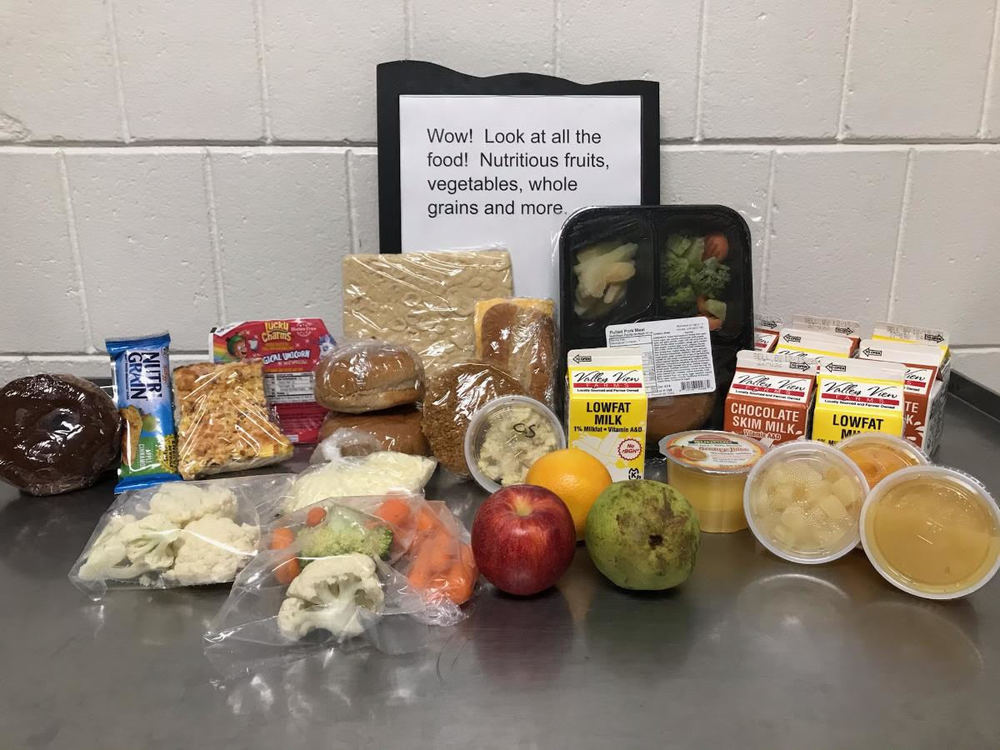 Food Service News
Central
Wednesday, December 23, 2020
Central Food Service News
Are you taking advantage of the free bundled meals, while your children are distance learning? Did you know, when you pick up the bundled meals, you not only are supporting the school nutrition program, but more meals served means more funding for our school. You can lower your grocery bill and save money at the same time. You can reduce the stress of meal prep by picking up the meals.
We provide a variety of nutritious fruits, vegetables, whole grains and more. Below are some of the items we have included in our meal bundles thus far:
Main entrée: BBQ Chicken Sandwich, Hamburgers, Chicken Bacon Ranch Melt, Macaroni and Cheese, Chicken Salad Sandwich, Hotdog, Pasta with Chicken Alfredo, Chicken Patty, Pasta with Meatballs, Chicken Soft Tacos, PB & J Uncrustable, Corndog, Popcorn Chicken, Pulled Pork Sandwich, Riblet, Slice of Pizza, Spicy Chicken Patty, Turkey and Gravy over Mashed Potatoes, Turkey Ala King, Turkey or Salami Sub Sandwich.
Fruit: Fresh Apples, Oranges and Pears; Canned Applesauce,
Pears, Peaches
Vegetables: Fresh Carrots, Cauliflower and Broccoli; variety of
Frozen Vegetables
Breakfast Items: Banana Bread, Breakfast Pizza, Breakfast Sandwich, Brekkie Oatmeal Round, Cinnamon Rolls, Donuts, French Toast Bread, French Toast Sticks, Long Johns, Mini Bagels, Nutri Grain Cereal Bars, Pancakes, Pop tarts, Variety of Cereal and Waffles
Afternoon Snacks: American Cheese Slices, ½ bagel, Cheeze-Its Crackers, Chocolate Elf Crackers, ½ Flatbread, Giant Goldfish Crackers, Graham Crackers, Mozzarella Cheese Stick, Shredded Mozzarella Cheese, Tortilla Chips, Whole Fruit.
There is still time to sign up! If you are interested, please email Chantelle Eshleman, Central Food Service Director, at ceshleman@isd108.org and state your interest in getting the bundled meals.
Pick-up days are Mondays and Thursdays from 7-9:30 a.m. Monday's bags will have both breakfast and lunch for Monday, Tuesday and Wednesday. Thursday's bags will have both breakfast and lunch for Thursday through Sunday. For pick up, you need to come to the back of the MS/HS to the kitchen loading dock. We are next to the ramp going in to the school, but not the ramp door. We have steps going up to our door and a #11 on the door. I just ask that if no one is out there, to please call either 952-200 4968 or 952-567-7147 and the food will be brought out to the dock for you.
A well-fed child is a happy child.
Happy Holidays!
Chantelle Eshleman
Central Food Service Director